Best Tablet & iPad Deals for June 2022
6 min read
Tablets are synonymous with the iPad, but they're not your only option. Samsung and Microsoft have been making slates to rival Apple for a few years now, but plenty more Android phone makers are getting on board too.
That means there's loads of choice in 2022, ranging from basic entertainment devices to full-blown laptop replacements. You'll also notice plenty of variation in price, from under £100/$100 to well over 10 times that.
As well as having more options, the other benefit to consumers are the range of tablet deals on offer. With Amazon Prime Day just around the corner, discounts could get even steeper in the coming weeks. However, there are some great offers already available – here are the best we've found in the UK and US.
What are the best tablets?
Since their entry onto the market, Apple's iPads have served as the metre stick by which almost all other tablets are measured. From design to functionality and beyond, Apple's high prices are often justified by a lack of competition, something that only a handful of brands (namely Samsung and Microsoft) ever seem to challenge.
Our current top five tablets:
As such, Apple's slates may dominate our top five favourite tablets of the moment but they're not alone. Check out our rankings of the
best tablets and
best cheap tablets for inspiration and some detailed buying advice, so that you know what to look for.
Where to find the best deals on tablets (including iPads)
You occasionally see the odd bit of money off an iPad, so look at retailers like
Currys and
Argos in the UK or brands like
Best Buy, if you're Stateside; as Apple itself doesn't often discount its iPads. There are always
iPads on its Refurbished Store all year round though. Official resellers, like
KRCS can sometimes offer more competitive prices too.
Android tablets are far more likely to be sold at more competitive prices, given their generally lower RRPs in the first place – though even high-ticket Samsung tablets can also get a good price cut – so keep your eyes peeled to this page.
There are, of course, 2-in-1 tablets that run on more robust hardware and software, such as
Microsoft's Surface line, which runs Windows. Though slightly pricey, we have an entire article dedicated to
Microsoft Surface deals, which goes through the newest models, accessories, usual prices, and, of course, where to find the best deals – including how to spot deals on refurbished devices and find student discounts.
Amazon's Fire tablets all have low prices to begin with and are criminally low when they go on sale, which is surprisingly frequently. They tend to drop from 'affordable' to 'essential', with offers across the range.
Here are a few of the best places to check for UK tablet bargains:
In the US, check out the following:
If you find that you're missing out on Amazon's Lightning deals, which run for just a few hours and offer limited stock, we'd recommend signing up for Amazon's 30-day free trial of Prime, which will get you access to deals 30 minutes before everyone else and exclusive access to Prime Day savings. Plus, you'll get free next-day delivery, as well as access to Prime Instant Video and more.
Sign up for Prime now to take advantage.
See our
guide on the best Amazon tablet, which includes comparisons, reviews and buying advice. Tech Advisor also has a
range of articles on tablets, tablet cases, and related gadgets and accessories which should also help you decide.
Best tablet deals in the UK
Top 10 Tablet Deals
Apple 12.9in iPad Pro (2020, 1TB)
1
From: Amazon
Was: £1,469
Now:
£1,199
(£270 off)
Nab a not-insignificant reduction on the top 1TB storage version of the iPad Pro 12.9in from 2020. This isn't a Prime-only deal, so all Amazon customers can buy it, we just don't know how long it'll be available at this price.
Microsoft Surface Pro 8 (i5, 8GB, 128GB)
2
From: Amazon
Was: £999
Now:
£849
(£150 off)
The Surface Pro 8 has been frequently discounted since launching, but this excellent deal might not be around for long. Just be aware, you'll still need to buy the keyboard cover separately.
Lenovo Tab P11 Pro (128GB) w/ keyboard + stylus
3
From: Amazon
Was: £599.99
Now:
£499
(£100.99 off)
Lenovo's Tab P11 Pro is a promising multimedia slate with a premium design and a stunning display. This model comes complete with both the Keyboard Pack and Precision Pen to expand its capabilities. Check out our Tab P11 Pro review to see how we found the whole kit and to decide whether this discounted Amazon price is right for you.
Samsung Galaxy Tab A8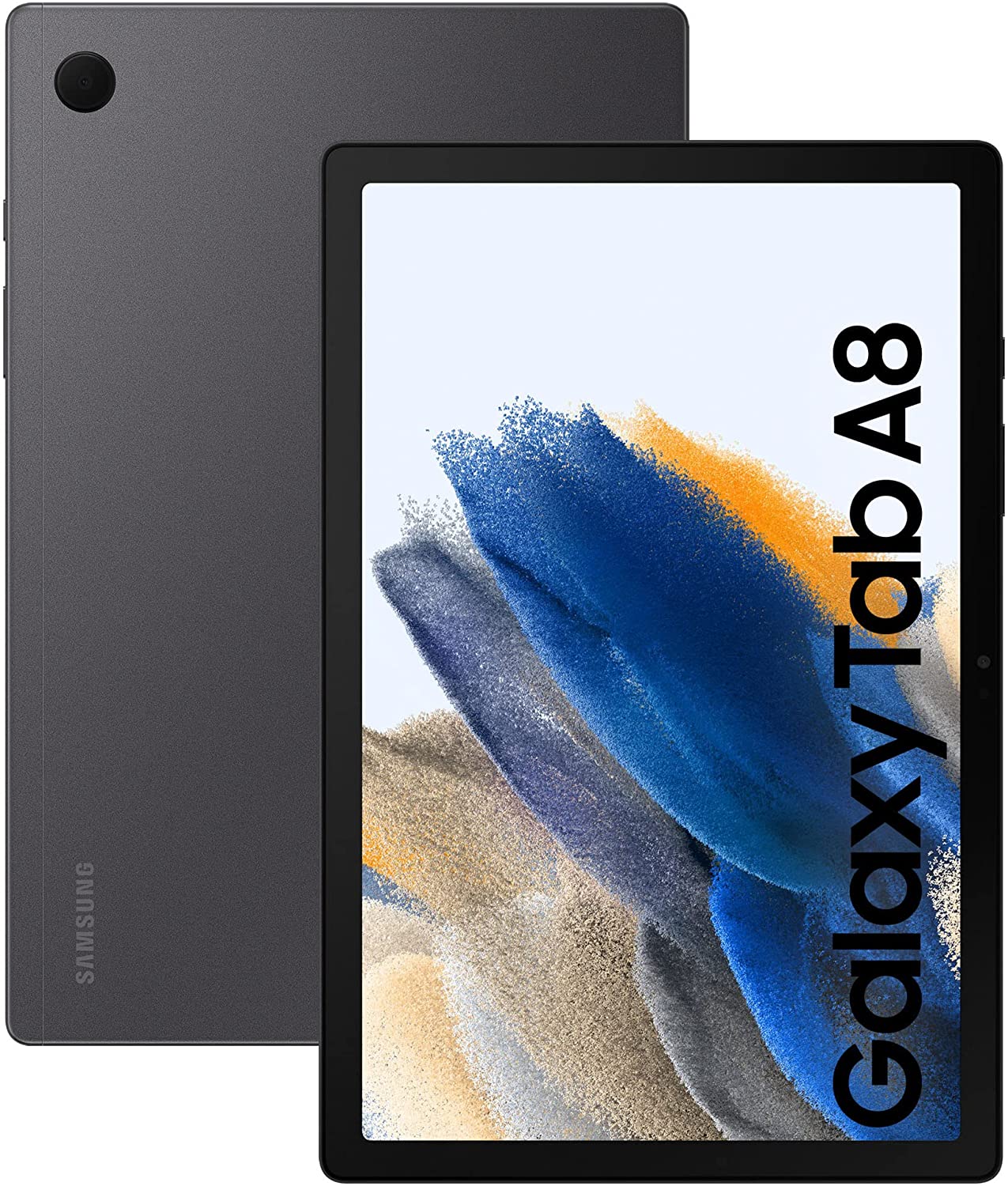 4
From: Amazon
Was: £219
Now:
£156.80
(£62.20 off)
The budget Galaxy Tab A8 just got even cheaper! It boasts a great display, impressive speakers and great battery life, none of which are guaranteed at this price.
Microsoft Surface Pro 7 (i5, 8GB, 256GB)
5
From: Amazon
Was: £1,169
Now:
£799
(£370 off)
The i5 Surface Pro 7 with 8GB of RAM and a 256GB SSD is available with a big discount at Amazon, and it remains a great device in 2022. However, the Type Cover isn't included.
Microsoft Surface Go 2 (Core M3, 8GB RAM, 128GB, Cellular)
6
From: Microsoft
Was: £719
Now:
£575
(£144 off)
If you don't mind slightly older hardware, the Surface Go 2 remains a great portable PC. The top-spec model with 4G connectivity is currently available with a useful £144 discount, but you can also save £120 on the WiFi-only version. Keyboard covers are still sold separately, though.
Amazon Fire HD 10 (64GB, no ads) + keyboard + MS365
7
From: Amazon
Was: £309.97
Now:
£259.97
(£50 off)
This productivity bundle deal from Amazon includes a one-year subscription to Microsoft 365 Personal and a detachable Bluetooth keyboard, paired with the company's own ad-free 2021 Fire HD 10 tablet.
Apple 10.2in iPad (2021)
8
From: Amazon
Was: £319
Now:
£299
(£20 off)
This 64GB model of the latest regular iPad is available with a modest discount at Amazon, but that's actually the lowest price it's ever been.
Samsung Galaxy Tab S7 (128GB, cellular)
9
From: Amazon
Was: £719
Now:
£669
(£50 off)
This 4G model of the Tab S7 is a powerhouse, delivering flagship performance via a stunning display. It's available with a useful discount right now, too.
Apple 11-inch iPad Pro (M1, 2021, 128GB)
10
From: Amazon US
Was: $799
Now:
$699
($49 off)
Best tablet deals in the US
Top 10 Tablet Deals (US)
Microsoft Surface Pro 8 (i5, 8GB, 512GB)
1
From: Microsoft
Was: $1,199
Now:
$929
($270 off)
Knock $270 off the latest Surface Pro 8 in this new deal, direct from Microsoft. Running on 11th-gen Intel silicon, the Surface Pro 8 offers up a full Windows 11 experience in a powerful but compact form factor.
Apple 12.9in iPad Pro (2021, 2TB, renewed)
2
From: Amazon US
Was: $1,949.99
Now:
$1,689.97
($260.02 off)
Apple's first iPad Pro to sport its dedicated M1 chipset. This renewed 12.9in model is available with a sizeable $260 off on Amazon.
Samsung Galaxy Tab S7 FE (256GB)
3
From: Amazon US
Was: $679.99
Now:
$520
($159.99 off)
2021's Samsung Galaxy Tab S7 FE, with 256GB storage and an included S Pen stylus, can currently be snapped up with an $85 discount, in this excellent Amazon deal.
Apple 11in iPad Pro (2021, 128GB)
4
From: Amazon
Was: $799.99
Now:
$749
($50.99 off)
This is a great deal on Apple's latest 11in premium slate. A saving of over $50 on the usual asking price brings this 11in WiFi-only model, with 128GB of storage, under $750.
Samsung Galaxy Tab S7+ (128GB)
5
From: Amazon US
Was: $849.99
Now:
$649.99
($200 off)
The Mystic Navy model of Samsung's 128GB flagship 2020 tablet is now available with a significant discount on Amazon.
Apple iPad 10.2in (2019, 32GB, renewed)
6
From: Amazon US
Was: $399.99
Now:
$229
($170.99 off)
Make a sizeable saving on 2019's still-great 10.2in iPad (32GB) via Amazon right now. This renewed model has been certified by Amazon to be in excellent condition and drops even lower than its previous discounted price.
Samsung Galaxy Tab A7 Lite (32GB)
7
From: Amazon US
Was: $159.99
Now:
$129.99
($30 off)
The small but mighty 8.7in Galaxy Tab A7 Lite comes with a useful saving on its RRP right now at Amazon.
Apple 10.2in iPad (2021, 256GB, Wi-Fi)
8
From: Amazon
Was: £479
Now:
£429
(£50 off)
Save over £30 on the latest iPad in Amazon's Spring Sale. This is the cheapest price around, and the lowest we've ever seen this model.
Tablet deals for students
Another great resource to help you snag UK deals is
Tech Advisor's Student Beans page. The
Tech and Mobile section can help you save up to 25% on big brands such as Apple (
10% off for students), Asus, HP, Lenovo, Logitech and many more. See
all tech student deals here.
Want more deals? We have a rundown of the best worth checking out across all of tech too.
www.hello-android.com