Best PC Deals 2022: Low Prices on Dell, HP & More
4 min read
The humble PC will remain an important purchase for the hybrid working era but you might not have too much to spend on one. Whether you want a gaming rig, all-in-one or a traditional desktop PC tower we've found the best discounts around.
We've been shopping the sales for you to find the best legitimate discounts and voucher codes so you find the best bargains with ease.
Since they're usually expensive at full price, PCs often have some of the deepest discounts around. And with a constant churn of new components you can always find massive savings by opting for hardware that's a year or two old – but often still plenty powerful.
We've got gaming machines, basic desktops and all-in-one (AIO) PCs. We also have plenty of great
laptop deals if a PC isn't the right choice. We also have the overall
best tech deals.
As a rule of thumb, if you see the right product within your budget then make sure you don't miss out as prices can change quickly or stock run out.
Where to find PC deals
Where you want to go depends a lot on what you're looking for. If you want to buy a pre-built computer or just some simple accessories, then some of the standard electronics retailers are the best bet:
If you're looking to pick up components though, you'd be better off looking at the following (some of which sell pre-built PCs too, for what it's worth):
Amazon has some of the biggest bargains but other retailers offer tempting deals too, including
Currys and
Argos.
If you find that you're missing out on 
Amazon's Lightning deals, which run for just a few hours and offer limited stock, we'd recommend signing up for 
Amazon's 30-day free trial of Prime, which will get you access to deals 30 minutes before everyone else. Plus, you'll get free next-day delivery with the Prime trial, as well as access to Prime Instant Video and more.
Best PC deals
We've gathered up the best PC deals that are available right now. If you're looking for Apple desktops then we have specific guides on our sister site Macworld for
iMac deals and
Mac mini deals.
Top 10 PC Deals
Acer Aspire C22
1
From: Currys
Was: £599
Now:
£399
(£200 off)
If you need an affordable all-in-one PC with good specs this Acer Aspire C22 has an Intel 11th-gen Core i3, 256B SSD and a Full HD screen.
Apple Mac mini, M1, 8-Core CPU / 8-Core GPU, 512GB
2
From: Amazon
Was: £899
Now:
£819.97
(£79.03 off)
Amazon has almost £80 off the M1 Mac mini with 512GB storage – that's the £899 model.
You can also save 10% on the cheaper 256GB model.
Lenovo IdeaCentre AIO 3
3
From: Currys
Was: £449
Now:
£299
(£180 off)
This already cheap all-in-one (AIO) PC is even more of a steal with almost £200 off.
You get a 23.8in screen, a built-in webcam and 256GB SSD.
Apple iMac M1
4
From: Laptops Direct
Was: £1,448.97
Now:
£1,119.97
(£329 off)
Laptops Direct has a whopping £329 off the latest iMac with Apple's impressive M1 chip, if you're ok with the blue colour.
Dell Inspiron Desktop
5
From: Dell
Was: £489
Now:
£399
(£90 off)
If you need an affordable PC for the home or small office then this Dell is now under £400 with an Intel Core i3 and a 512GB SSD.
Acer Predator Orion 3000
6
From: Acer
Was: £1,199
Now:
£999
(£200 off)
This gaming PC from Acer's popular Predator range is now under £1,000 and comes with a Core i5, 1TB SSD and an Nvidia GTX 1660 Super graphics card.
Dell Inspiron 27 7000
7
From: Dell
Was: £879
Now:
£629
(£250 off)
Save a big chunk on this large All-in-One from Del which is powered by an Intel Core i5 and has both a 256GB SSD and a 1TB hard drive.
Alienware Aurora R14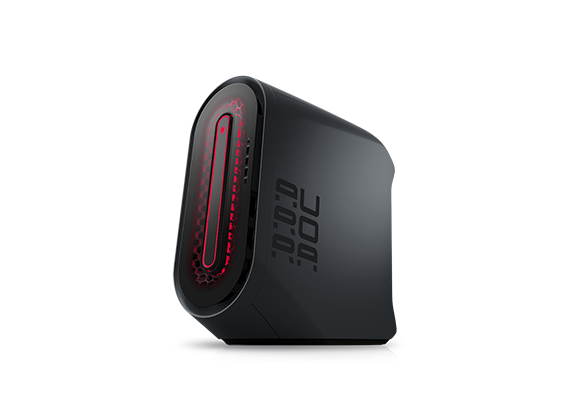 8
From: Dell
Was: £2,899.01
Now:
£2,599.01
(£300 off)
There's a big saving on this powerful gaming PC from Dell's Alienware line.
It's got an AMD Ryzen 9 processor, 16GB of RAM and an AMD Radeon RX 6600 XT graphics card.
Acer Aspire XC-1660
9
From: Currys
Was: £499
Now:
£399
(£100 off)
This stylish and compact PC from Acer comes with a Core i5 processor, a huge 1TB SSD and the keyboard and mouse are included.
Lenovo ThinkStation P350
10
From: Laptops Direct
Was: £1,248
Now:
£619.97
(£629 off)
There's a huge saving on this compact but powerful machine from Lenovo, which comes with a Core i5 processor, 16GB of RAM and a 256GB SSD. It also has a 3-year warranty.
Make sure you use code 'SUMMER70' for the full discount.
PC deals 2022: What to look for
More than with most things, it's worth making sure you know how much a given component or PC setup is worth – retailers love to advertise reductions that aren't quite as good as they appear, by quoting the initial RRP rather than a product's most recent price. Plan what components you want – and how much they cost normally – and you can make sure you don't get fooled by dodgy "discounts".
The biggest discounts are on pre-built desktops and all-in-one computers (think iMacs, where the computer and the screen are built into the same unit). If you're happy to build your own, or upgrade your existing setup, keep an eye on component sites though.
PC deals for students
Another great resource to help you snag deals is 
Tech Advisor's Student Beans page. The 
Tech and Mobile section can help you save up to 25% from big brands such as Apple, Asus, HP, Lenovo, Logitech and many more. See 
all tech student deals here.
www.hello-android.com