How to set up Windows 11 without a Microsoft account
3 min read
Microsoft introduced a lot of changes with Windows 11, but plenty of the core functionality remained the same. That includes the requirement for a Microsoft account to set up any device running the Home version, although that'll soon also apply to Windows 11 Pro. 
For many people, signing in or creating a Microsoft account will make a lot of sense. It acts as a hub for all Microsoft's popular Windows software, from Microsoft 365 and Office apps to OneDrive and Outlook. 
But what if you don't use any of these? Getting a Microsoft account just for Windows 11 feels unnecessary, but there is a workaround. Whether you're doing a clean install or setting up a new device for the first time, here are two ways to still use a local account. 
How to clean install Windows 11 without a Microsoft account
If something has gone wrong with Windows 11 or you need a fresh start, reinstalling it may be your only option. This is also the method if your device is eligible for a free upgrade from Windows 10, but it hasn't been delivered yet. 
However, it's important to note that this will delete everything on your computer. Make sure you back up anything you'll need before proceeding. 
Head to the official Windows 11 download page and click 'Download Now' under 'Create Windows 11 Installation Media'
After a few seconds, the Media Creation Tool should be downloaded. Click it to open, then 'Yes' to confirm 
Accept the terms and conditions, then wait for the process to begin 
Once downloaded, insert a USB stick and move the file onto it 
Download Rufus – anything version 3.19 or newer will work

Anyron Copeman / Foundry
Open the app and you should see a screen like below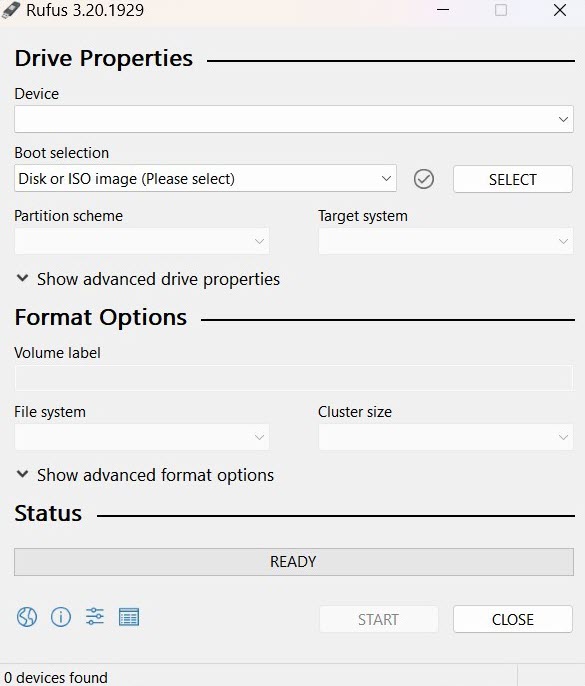 Rufus
Select the USB from the 'Device' drop-down, then click 'Select' and choose the Windows 11 file 
Click 'Start' from the bottom of the window 
You should see four customisation options. Uncheck the box next to 'Remove requirement for an online Microsoft account', then click 'OK' 
Make sure the USB stick is still plugged in, then restart your device 
Before the Windows logo appears, hold F8 to enter Safe Mode (this may vary depending on manufacturer) 
Use the arrow keys and enter to choose 'Use a device', then select the USB stick 
After a few seconds, select your language and region and choose 'Next' 
Click 'Install now', then 'I don't have a product key' from the next screen (you can always add this later if you do have one) 
Click 'Next', then choose the version you'd like and 'Next' again 
Accept the licence terms, then choose 'Custom: Install Windows only (advanced)' 
Select 'Drive 0', which should be where the current installation is located, and click 'Delete' 
Click 'Yes', then 'Next' 
Now, following the process as normal should mean you can set up Windows 11 using a local account. Learn more in our separate guide on how to install Windows 11 from a USB. 
How to set up Windows 11 without a Microsoft account
If you've just completed the steps above and are still being prompted to use a Microsoft account, here's what to try. These methods also apply if you've just bought a new Windows 11 device. 
Select your region and keyboard layout as normal 
Skip adding a second keyboard layout, then you should be prompted to sign into a Microsoft account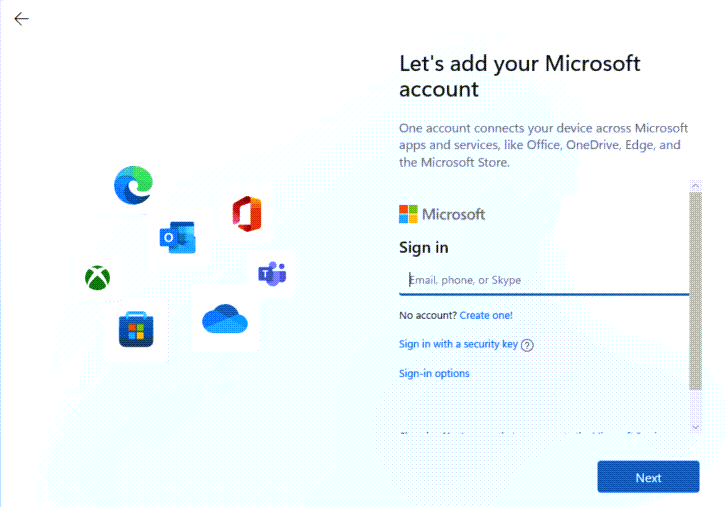 Microsoft
Enter a random username instead and click 'Next
Enter a random password (you won't have to remember either) and click 'Sign in' a few times 
Eventually, you should see a message saying 'Oops, something went wrong'. Click 'Next' 
Enter the name you'll be using for the local account, then click 'Next'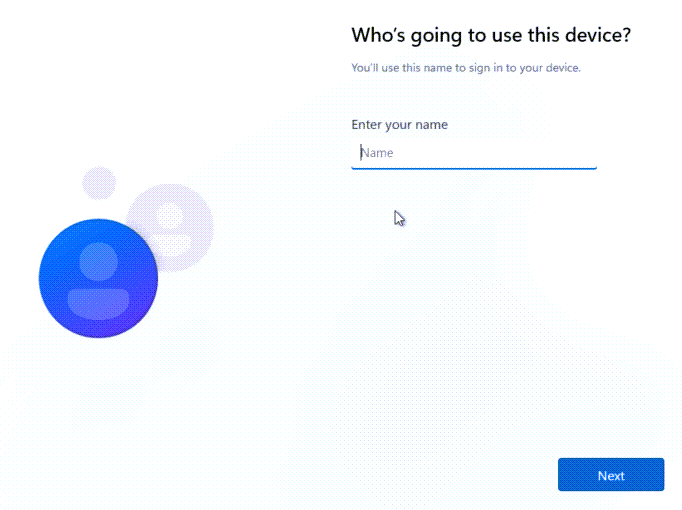 Microsoft
Enter the password you'd like to use (you will need to remember this one) and click 'Next'
Microsoft
Add responses to three security questions if required, then 'Next' again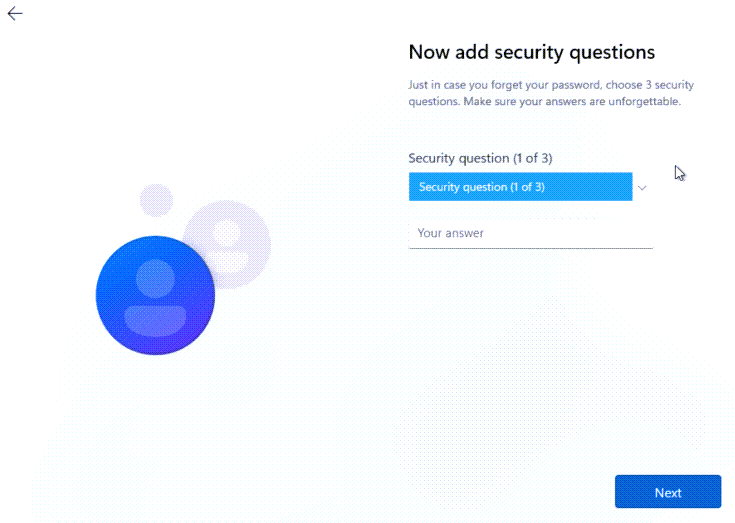 Microsoft
Choose your privacy settings, then 'Next' twice more 
Finally, click 'Accept' to complete setup 
Now, Windows 11 will be set up using a local account rather than a Microsoft one. If you just want to try out Windows 11 using a local account, just head to Settings > Accounts > Other users and click 'Add other user', then 'I don't have this person's sign-in information'. This method is officially supported by Microsoft, so no workarounds are required.
Related articles you may like
www.hello-android.com